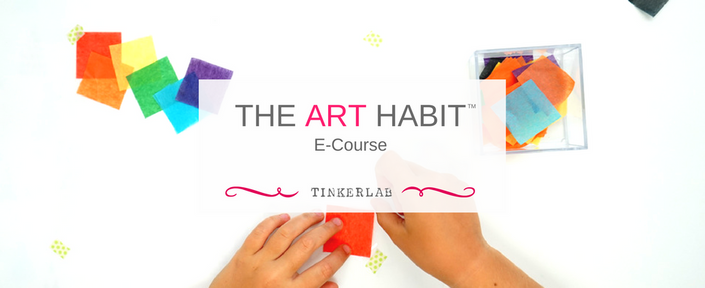 The Art Habit | Spring 2017
Creativity with a Plan | for children ages 2-7.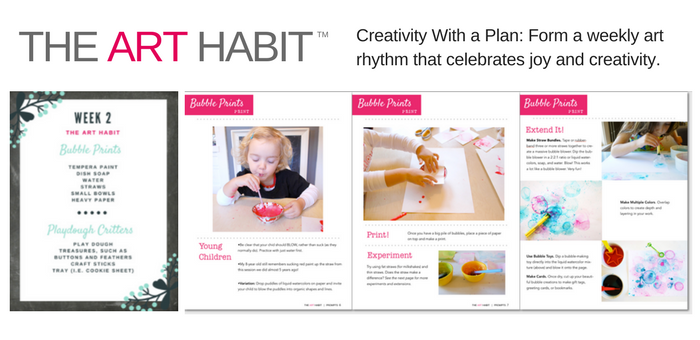 Spring 2017 class runs from April 24 - June 30.
You can join at any time.

What if I told you that you could...
Save time and set up easy and beautiful art projects that your young child will love?
Enjoy meaningful time together as a family?
Feel less rushed and more organized?
Guess what?
You can achieve all of this, and set up a lasting
habit of art-making on a regular diet of
open-ended art activities.
#LikeMagic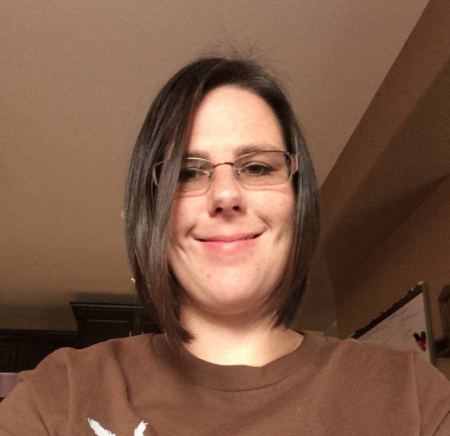 "We loved doing the Art Habit with Rachelle! It has started us on a life long journey to enjoy art and exploration in our house. Everything was laid out for us in an easy manner that took a lot of the stress out of the activity and let us enjoy the experience!"
- Rachel Jacobson, Parent | Ontario, Canada
Build an Art Habit
We want our children to think imaginatively, build creative confidence, and experience a comfort with self-expression. Often life gets busy, time slips away from us, chores pile up, or supplies have gone missing, and we start to stack the excuses for skipping out on creative exploration.
The Art Habit can help you develop a weekly art rhythm where you will learn to set up meaningful art experiences that help children tap into their creative genius. I'll walk you through which supplies to buy and how to organize your art space with little effort, and through a weekly diet of open-ended art prompts -- how to set up an art habit that sticks.
This program is designed to fit your busy schedule, so while the commitment will be low, your potential for transformation is limitless.
My Art Habit Journey

When my parents enrolled me in kindergarten, we took a tour of the class I was slated to join and my mom was alarmed by the cookie-cutter art lessons she witnessed. My parents filed a transfer to another class, where I succeeded at happily painting my heart out in a celebration of individual expression and joyful art making.
That year, one of my easel paintings was selected for a district-wide art show. I remember the piece in full detail, and the thoughts that went through my mind as I created it.
There are so many pivots and bumps on our road to adulthood, but I credit my mother with this brave move to follow her heart and provide me with a chance at finding my creative voice.
We all have this opportunity to encourage children to trust their voice, tap into their ideas, and move with their imagination.
This is what The Art Habit is about.
A passion for art and creativity took me to graduate school and I worked in schools and museums with students from the ages five to seventy-five. When my first child was born I wanted to apply what I knew about arts education to the time we spent together.
I was enthusiastic, but also overwhelmed with so many possibilities. I invested in books, followed blogs, started my own blog on the road to self discovery, and searched for a road map that would divulge all of the trade secrets to building creative experiences for my child.
What I found on this joyous journey through art-making with young children is that it takes very little to bring out a child's creative genius. Children are naturally gifted artists, and each of us has it in us to support this innate wisdom.
I also learned that building a routine around making is vital to working the creative muscle. The Art Habit is the roadmap, complete with lessons on how to support a child's creativity, gentle suggestions on how to build ritual and rhythm around making, along with easy prompts that are vetted by children and classrooms.
I found what I was looking for and I'm eager to share this joy with you! I promise it's attainable and that your child or classroom will be the better for it.
Class Overview
Each week also includes two art prompts and a supply list. Schedule is subject to change
Week 1: Introductions, Set an Intention, Wishes and Dreams
Week 2: Build an Art Habit, Set up and organize your art space
Week 3: Process Art, Set up Successful Provocations
Week 4: How to talk to children about their art
Week 5: Sensory Experiences
Week 6: Loose Parts
Week 7:, How to Keep Children Engaged
Week 8: Artistic Development
Week 9: Saving, Storing, and Sharing Art
Week 10: Collaboration and Art Games
Who this class is for:
Families who want an art plan of weekly activities that children will enjoy
Parents who can commit to one art session each week.
Parents who feel rushes and not well organized in their art efforts
Preschool educators who want to learn more about open-ended art experiences
Families who want fresh ideas to inspire their children
Busy families who want their children to experience the joy of art-making
Home educators who want to enjoy spending art time with their children
Parents who want to supplement a school art curriculum
Parents who don't feel artistic and want inspiration
This class is not for:
Parents or teachers who want cookie-cutter crafts that all look alike
Anyone who doesn't value process-oriented art experiences, self-expression, or curiosity
Those who cannot invest two hours a week on art-making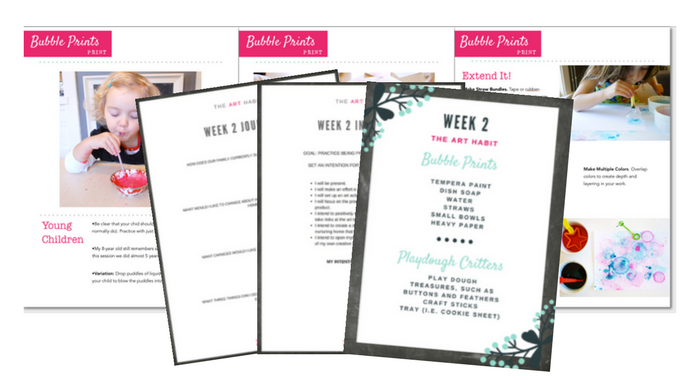 What this class includes
TIME-SAVING ACTIVITY PLANS
A welcome week where we will set up your art space for success, write intentions, learn about habits and how we can establish our own winning habits
2 prompts per week that will feel light and easy.
Activity plans are provided in PDF booklets that you can download and use again and again.
We will cover drawing, painting, sculpture, building, collage, and sensory activities
Extend It! Ideas for pushing the prompt into new territory
SUPPLY LISTS & CALENDARS
Weekly supply lists
Weekly calendars
How to set your Creative Space
How to set up Sensory Bins
Basic Supply list for making art with children
Clean up tips that work
The why and how behind process-based art
JOURNAL PROMPTS, ART RECIPES, PLAYLISTS, AND MORE...
Bonus: Community is such a big part of this experience, and you will receive an invitation to join a private Facebook book for sharing and support during our 10 weeks together.
Bonus: Spotify playlists that will get you moving and set a positive tone for your art making adventure.
Bonus: Facebook Q+A with Rachelle in the Facebook group
Bonus: Art Recipes such as play dough and homemade paint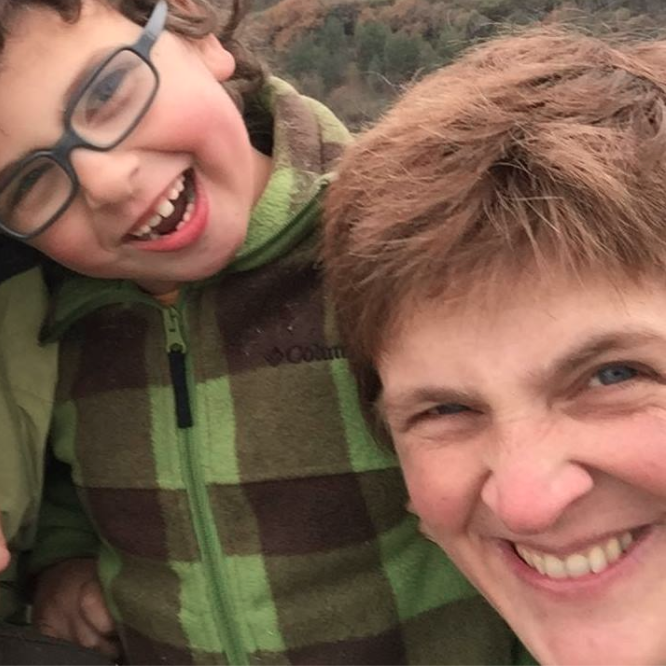 "We loved the Art Habit! It inspired us to create a process space in the center of our home and to incorporate art into the everyday. Rachelle provides wonderful and easy to implement inspirations, and connecting with other people in the Habit let us inspire and support each other as well.!"
- Jocelyn Krebs, Parent and Science Nerd | Portland, OR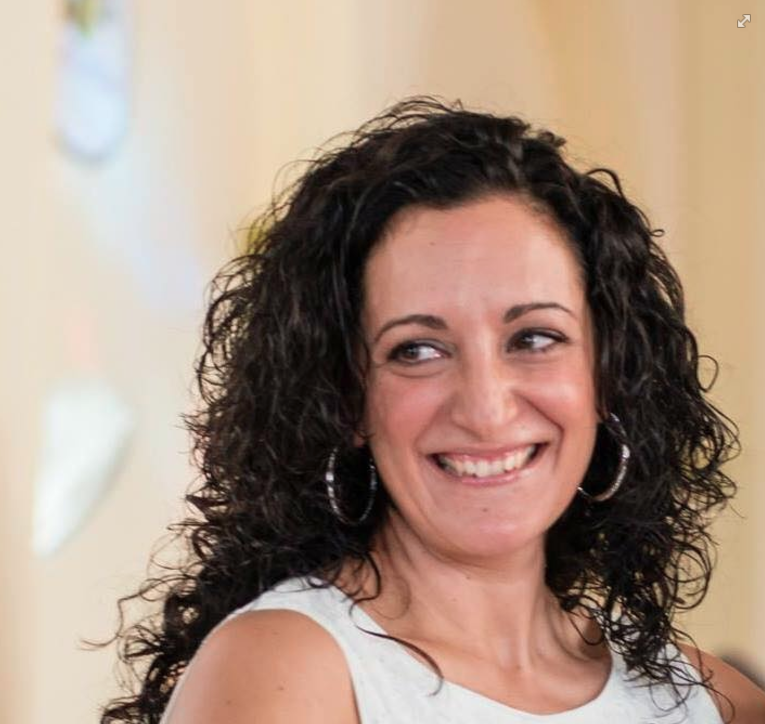 "The Art Habit was motivating, inspiring and just so much fun for my kids and for me! Rachelle guided us superbly and the community we created was so helpful and supportive. I would highly recommend this course to anyone that is looking to boost the creative confidence of their children as well as their own."
- Halla Sahely, Parent | St.Kitts-Nevis
What you will need:
An email account.
Internet connection to download materials.
1-3 hours each week for set up and clean up.
A space to make art. This doesn't have to be fancy. It could be a table, floor, patio, or countertop.
Basic art supplies. A supply list will be sent to you ahead of time. You will probably have most of these supplies already. There will be some specialty supplies and I often include ideas on cost-conscious variations. I interviewed past participants and the cost is between $5 and $60, depending on what supplies you already have. The supplies you invest in can be used over and over again.
A willingness to support process-based art making through play and experimentation
A Facebook account (not required) to join the private Facebook group.
FAQ's
What ages is this designed for?
Families with children ages 2 and up. 2-7 is the sweet spot, but children younger than 2 and older than 7 can also benefit from this. I've seen high school kids (and adults) who crave an authentic connection to art-making deeply enjoy and make meaning from these projects.
My kids aren't in preschool. Will these activities appeal to them?
The ideal age for these activities falls into the range of age 2 - 7. However, I've even seen adults try all of these activities with great success. Because they are process-oriented, these projects meet the artist wherever they are. More experienced makers will simply bring more ideas to the table.
If I have a child older than seven, will this work for us?
I will include tips on how to scale the projects for different ages. Kids older than seven can get a lot out of this, and you may have to help them develop a process-art mindset.
What supplies will I need?
You'll receive a full list of supplies about a week before we begin making art. You'll be surprised to find that many of the supplies are already in your home and I've intentionally curated activities that are low cost. Supplies can be gathered locally or via provided Amazon links.
I'm a teacher. Can I join? And can I get professional development credit?
Yes, teachers are most welcome as many teachers find these activities are wonderful additions to the classroom, library, or after school program. The curriculum is designed for the home environment, but teachers have taken the class and enjoyed it. The class is ideal for teachers who don't have much experience with open-ended art prompts. If you participate in The Art Habit I can offer a certificate of completion for 20 hours or coursework. We are not ACE accredited, so please check with your school to ensure this certificate will work for your situation.
My space is not set up for this! Are we ready for this?
Please trust me when I say that your space is good enough. Our family of four lives in a tiny cottage and if we can make it work, so can you! Art making can happen just about anywhere: coffee table, the floor, dining table, counter top, balcony, patio, blanket set up on a lawn. Just to name a few! Although my kids once had a dedicated art table, they would make art just about everywhere else. Just pick a spot to start with, clear a little room to store basic art supplies.
Can I invite a friend to join me?
Yes! That's a great idea. I love having accountability partners because they keep me going and I love to see how friends interpret the same prompts. Simply send them a link to his page and invite them to join us!
What if I'll be on vacation during the course?
Don't worry! You will have access to the content for the lifetime of the course, and you'll be able to download most of the materials so you could even take them with you on vacation.
What kind of projects are included?
Drawing, Sculpture, Painting, Building, Printmaking, Sensory Experiences
How much time will this take?
The more time you spend on this, the more you'll get out of it. ;) You will be expected to invest between 1 and 3 hours each week, erring on the side of more. The program will invite you to work on weekly written reflections and set up and run at least one art activity per week. If you have more time than that, I'll include bonus activities for you to fill extra time with.
I work full time and feel overcommitted. Will this work for our family?
The Art Habit will help you establish a routine that works for your family by providing you with a plan that's workable. This program is designed to make things feel lighter, not heavier. What's important is that you find a flow that feels good and sustainable. I will encourage you to take control of the things that are within your control, and release those things that are not. We will work on finding the right time to set activities up and work on rules for clean up that will help keep things more sane on your end. Again, this is also where having a plan can help.
Will this work be frame-worthy?
While the process-based projects will engage your child's heart and mind, the end product may or may not be frame worthy. You will decide! With young children especially, I encourage a healthy diet of process-based, intuitive art making experiences that celebrate material exploration. Follow your child's curiosities and you will be rewarded by the gift of their imagination.
What will we gain from this experience?
Your child will experiment with a large variety of art materials, which will build creative confidence, your family will spend meaningful time together, you will feel how light and easy art making can be with the help of a plan and supply list, and you will have fun! We will also set personal intentions so that you can grow this experience in a way that's meaningful to you and your family.
Will I be expected to help my child make art?
Even if you don't consider yourself creative, I would encourage you to try these projects with your child. Not only are they fun and low-impact, but you will also be a great risk-taking role model for your child. If you're more comfortable setting up the project and then watching from the side, these projects will also work for you. They are designed for ages 2 and up. If you have a young toddler or early walker, they could be engaged with a bit of help from you. Otherwise, children should be able to access these activities without too much assistance from you.
Will we have fun?
That's the name of the game! My goal is to help you have a great time. If you find that The Art Habit isn't for you, I will offer you your money back within the first 10 days of the program. Win-win.
How long do I have access to the course?
How does lifetime access sound? After enrolling, you have unlimited access to this course for as long as you like - across any and all devices you own.
When does the course start and finish?
The course starts on April 24 and runs through June 30. Once you enroll, you can download materials and the content is yours forever. If you choose to go at your own pace, you can complete the course on your own schedule.
What if I am unhappy with the course?
We would never want you to be unhappy! If you are unsatisfied with your purchase, contact us in the first 15 days of the course start date and we will give you a full refund.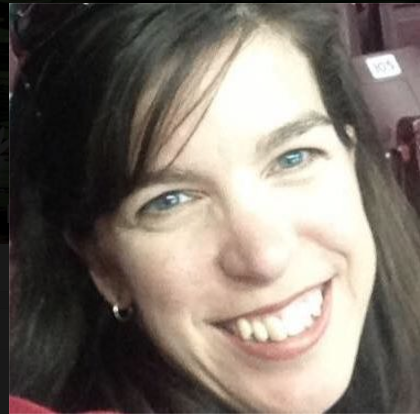 "The Art Habit was exactly what my family needed to bring art into our home on a regular basis! The prompts were very clear which made it so easy to get everything started. By the end, my son wanted to explore on his own and gained confidence in just 'going for it'."
- Michaela Rudd, Art-loving Mama | Toronto, Canada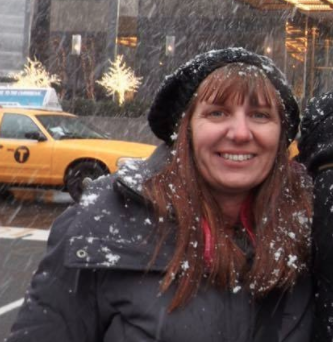 "As a preschool teacher, The Art Habit gave me some wonderful open-ended process art activities to do with my class. It also gave us ideas for sensory play and activities to extend the experiences. Being part of the Facebook group was a great support as you could see how others interpreted the activities and what worked for them. Rachelle was a wonderful guide and mentor and I would highly recommend this course to any family or classroom teacher."
- Madonna Bowmer, Preschool Teacher and Parent | Ohio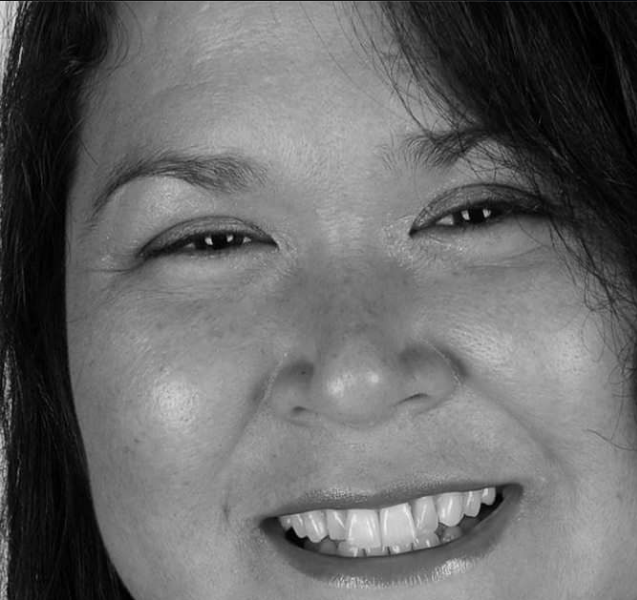 "My kids and I enjoyed every minute of the Art Habit. The prompts are easy to do and fun. There are extensions for more fun for older kids.The instructions are clear and easy to read. The community helped me stick to my goals. The support from Rachelle is awesome. I loved the reflection and 'anchor' questions in the workbook and the discussion about them on Facebook. Rachelle is really committed to helping you set a habit along the way."
- Chantal Chin A Foeng, Fun-going, artsy parent | The Netherlands
Your Instructor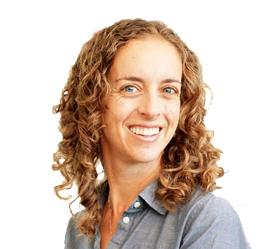 Rachelle is the founder of TinkerLab.com, author of the book TinkerLab: A Hands-on Guide for Little Inventors, and artist in residence in Palo Alto's Cubberley Artist Studio Program (CASP). She has an Ed.M. in Education from Harvard and a BA in theater from UCLA. She has worked in costume design on movies at Warner Brothers & Universal Studios, and as an arts educator in museums around the nation including MFA Boston and The DeYoung Museum in San Francisco. In her free time, Rachelle enjoys craft nights, everything hygge, contemporary art, crafting with found materials, chai tea, and spending time with family. And she makes a decent enchilada.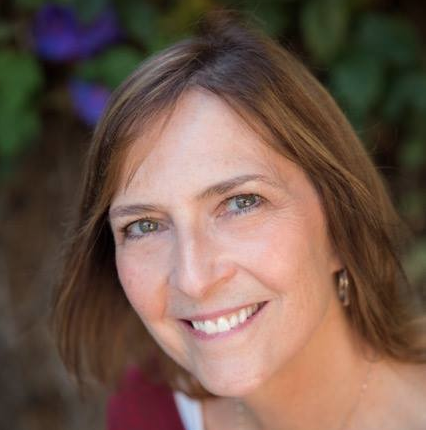 "Rachelle meticulously maps out open ended art activities that you and your littles will enjoy creating from here on out. Fear and time keep most of us from jumping in to playing with art, and Rachelle gives us permission and the framework we need to be brave. Art Habit will give you the tools to be empowered."
- Peggy Langford, Librarian | Monterey, CA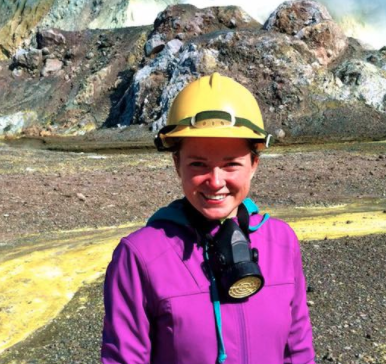 "The Art Habit really helped us get past the usual obstacles (not enough time, not enough space, not enough money) and just DO IT! It was so helpful to have curated prompts and inspiration at the ready, and so motivational to see what other families were doing in real time."
- Rabi Whitaker, Parent | Brooklyn, NY